With a few months before Spring Training is supposed to start, who will play shortstop for the St. Louis Cardinals in 2022? Read below on our thoughts of who might be seen at the shortstop position this season.
Who Will Play Shortstop In 2022?
If there is one position that the St. Louis Cardinals are in doubt about, it would be the shortstop position. This position has caused much frustration over the last few years. With the inconsistency of Paul DeJong and the rising emergence of Edmundo Sosa, there will be a competition for this spot this spring.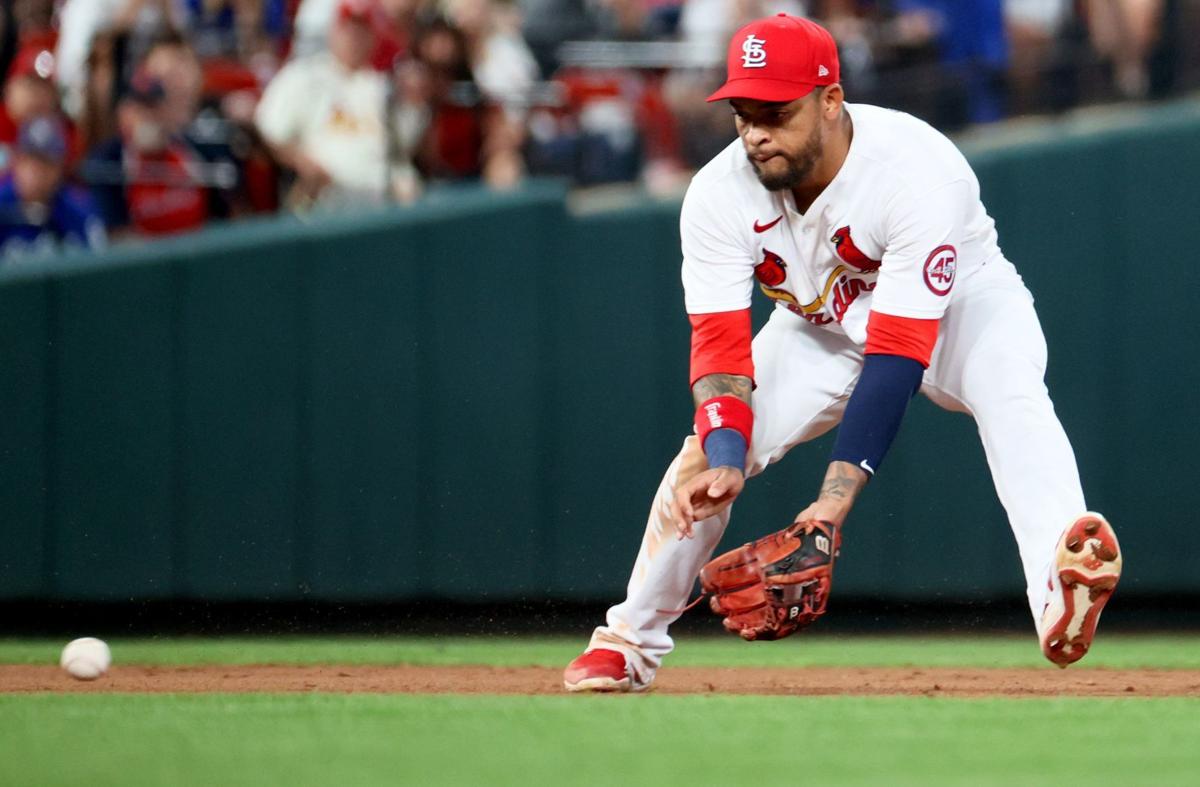 Both Paul DeJong and Edmundo Sosa have shown flashes of being an everyday shortstop in their time with the Cardinals. Both players have also shown some red flags about their consistency of being an everyday shortstop. Consistency is what the Cardinals live for and thrive off of. Can the Cardinals get that from DeJong or Sosa?
Should the Cardinals pay money for a shortstop this offseason? Should they bring up a young star from the minors? Should they ride it out with the two players they have for the last few seasons? These are all questions that John Mozeliak and the Cardinals front office have to think about during the current lockout.
Before we go outside and look at options in free agency, let's look at the plethora of options we have inside the current organization.
Players Within The Organization
The St. Louis Cardinals have many options to use that they currently have signed or within the ranks of the organization. The Cardinals could return with DeJong or Sosa if they do not find other options but they also have two minor leaguers that would be good options. They could call up Kramer Robertson, a fourth-round pick in the 2017 MLB Draft. The Cardinals could also look at the rising star in Nolan Gorman, the first-round pick in 2018 by St. Louis.
The front office has a decision to make on if they want to start the service time of both Robertson or Gorman. These are two players that are right on the edge of making the next jump to the major league level. Both Robertson and Gorman were with the team in Los Angeles last year for the wild card game.
At age 27, the LSU product, Robertson is a career .250 hitter in the minor leagues. Last season in Memphis, Robertson hit .253 with 99 hits and 11 home runs. Robertson also swiped 11 bases last season. His defense is a strength of his game as well as he committed only three errors last season.
Nolan Gorman is the top prospect in the St. Louis Cardinals organization. He has the ability to be a utility player, like a Tommy Edman. Gorman played multiple positions last year in the minors. Gorman is a player I would like to see the Cardinals play if he is ready.
Gorman started last season in Springfield, but eventually moved up to Memphis and was able to practice with the postseason squad at the end of the season. In total for the year, Gorman hit .279 with 134 hits and cranked 25 home runs. He has serious pop to his bat and is likely the future star in this organization.
Free Agency
The Cardinals could always elect to go into free agency and spend money, which we all know how much they love to do that. Only two shortstops signed before the lockout occurred, Javier Baez and Corey Seager. Baez signed with the Detroit Tigers for six years and Seager signed with the Rangers for 10 years.
In my opinion, the Cardinals only have two options if they want to pay a free agent. They can pay Trevor Story or Carlos Correa. If they paid Story, it would have to be a one-year deal. Story's numbers are not good enough to warrant a longer deal. A lot of people were skeptical about Nolan Arenado going away from Coors Field, which was blasphemous, but skeptics have a point about Story.
If the Cardinals were to sign Carlos Correa, I would be hopeful that it would be a long-term deal. Correa is a valuable shortstop with a lot of promise at the age of 27. One thing we are for certain on, the Cardinals will not overpay for anyone, star player or not.
Looking Forward To 2022
If I were John Mozeliak, this decision would be between two players. I would start Edmundo Sosa or Nolan Gorman at shortstop next season. Sosa proved last year that he has the ability to be an everyday shortstop if he can clean up his fielding. He is able to make good plays, but you could see the inconsistency in his fielding. Gorman may not be ready, but how long are you willing to wait on a guy like him? His numbers were very good in the minors last season and he is someone that is not going anywhere in the foreseeable future.
In your opinion, who should the Cardinals play at shortstop this next season?
---
Join our Discord
to leave a question or comment regarding this article. We have sports fans talking betting all day — every day! JOIN THE DISCORD NOW AND QUALIFY FOR PRIZES & BETTING SWAG!
---