Thursday may be the most memorable Opening Day for the St. Louis Cardinals since 2012. Not only did St. Louis unveil a championship banner and roll out the red carpet for their World Series Championship, but it was also done without their first baseman Albert Pujols.
This year will be special, not for recognizing a World Series Championship because the Cardinals were bounced in the Wild Card game, but they will honor three legends in the franchise's history. Albert Pujols returns home to join Yadier Molina and Adam Wainwright for what may be their final season as St. Louis Cardinals.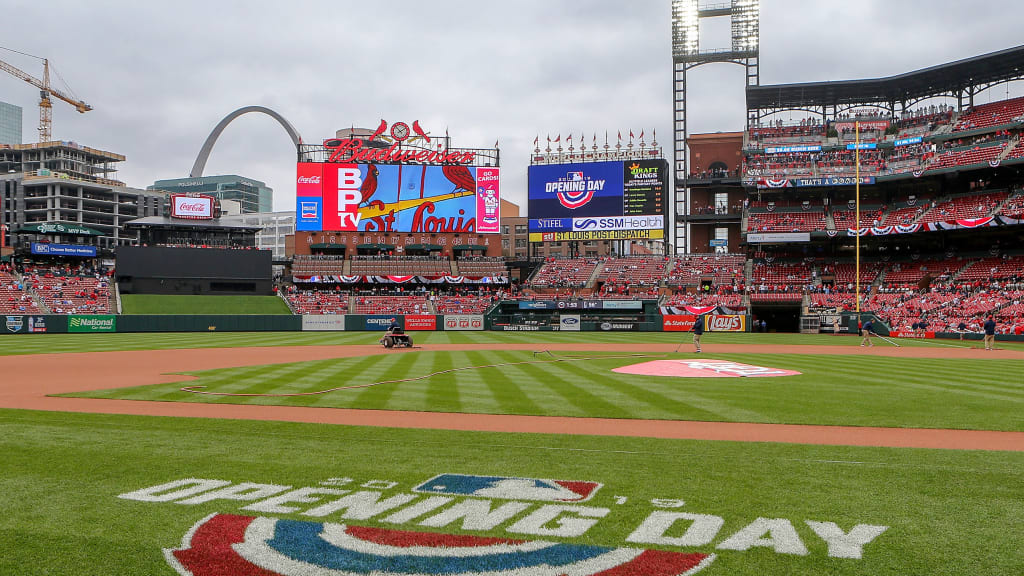 The long Opening Day streaks will be extended for Molina and Pujols, as Molina will be making his 18th consecutive Opening Day start and Pujols will be making his 22nd consecutive Opening Day start. Wainwright will be making his sixth career Opening Day start for St. Louis this year.
It has already been announced that Wainwright will be the starting pitcher for the Opening Day game, due to the Jack Flaherty injury. It was also announced today that Pujols will be in the starting lineup as well. The last game that Pujols played as a Cardinal at Busch Stadium was Game Seven of the 2011 World Series, where the Cardinals won their 11th World Series in franchise history.
The best Opening Day in baseball
Like many other things within the Cardinals organization, the Opening Day festivities are a first-class experience. If you are a Cardinals fan or even a baseball fan, I highly encourage you to see Opening Day at Busch Stadium in your lifetime. The Budweiser Clydesdales are as majestic as you could imagine, as they jog around the warning track to "Here Comes The King," the iconic Budweiser song. The Cardinals Hall of Famers are rolled out and so are the players in the Ford trucks.
There are many other events going on in the St. Louis area and especially at Ballpark Village. 101.1 ESPN St. Louis is hosting a party at Ballpark Village on Thursday and KMOX is hosting a "Kegs & Eggs" party starting at 9 a.m. and running until 2 p.m.
Here is the schedule for Opening Day in St. Louis.
St. Louis Cardinals Notes
The Cardinals won their last spring training game with what will more than likely be their starting lineup on Thursday. Dylan Carlson will likely start in the leadoff spot for St. Louis this season. There is one big name in the starting lineup, that being Albert Pujols. He will be in the DH spot, likely hitting fifth.
The order of Paul Goldschmidt, Tyler O'Neill and Nolan Arenado will be a dangerous trio to get through for opposing pitchers.
Looking at Draftkings Sportsbook, the Cardinals have +210 odds to win the NL Central. This is a great chance to grab odds. The current over/under on total wins for St. Louis this season is set at 84.5. For a team that won 90 games last year, I would take the over on this. I feel that the Cardinals will be a better team than a season ago.
Pittsburgh Pirates Notes
JT Brubaker has been named as the starting pitcher for the Pittsburgh Pirates on Opening Day. In two years, Brubaker has 35 starts to his name, posting a 5.24 career ERA. Last season, Brubaker started 24 games, leading to a 5-13 record with a 5.36 ERA on the season.
This will be a much different Pirates team than what we saw last year. The Pirates added Daniel Vogelbach, Roberto Perez, Josh VanMeter and Andrew Knapp this last offseason. Vogelbach will be a great addition to the DH role for Pittsburgh.
While they did make major changes, the Pittsburgh Pirates are guaranteed to finish last in the division this season. The over/under on total wins has been set at 65.5 for the Pirates this season. They won 61 games last season and I feel that the Pirates got worse over the offseason. I would take the under on wins this season for the Pirates.
Projected Lineup
Dylan Carlson RF
Paul Goldschmidt 1B
Tyler O'Neill LF
Nolan Arenado 3B
Albert Pujols DH
Paul DeJong SS
Yadier Molina C
Harrison Bader CF
Tommy Edman 2B
---
Join our Discord
to leave a question or comment regarding this article. We have sports fans talking betting all day — every day! JOIN THE DISCORD NOW AND QUALIFY FOR PRIZES & BETTING SWAG!
---