Saturday was Blogger Day at Busch Stadium as many content creators were welcomed and enjoyed a fireside chat with John Mozeliak. Read below to see what Mo had to say about his job and his team.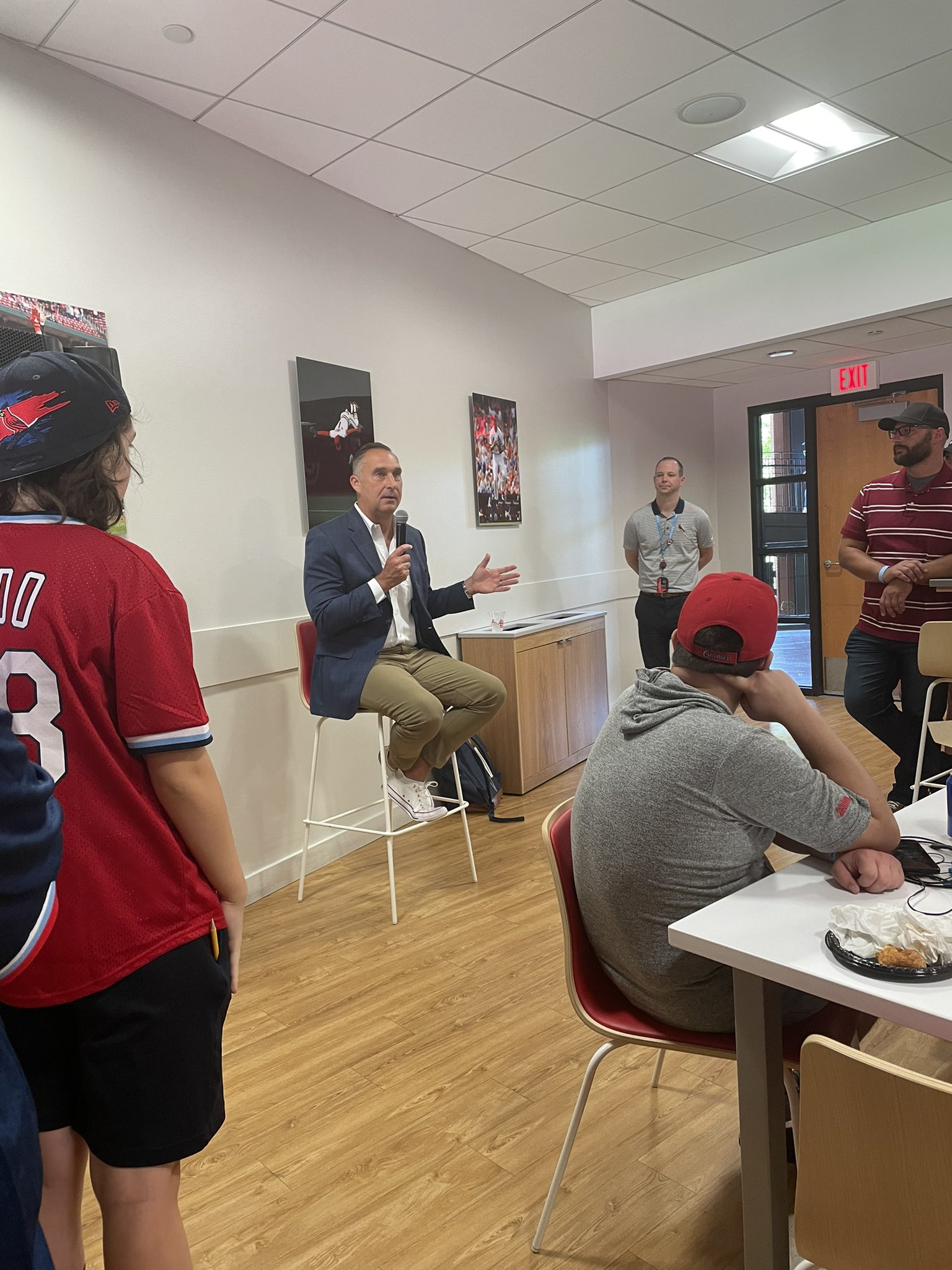 Willfully huddled inside a small air-conditioned suite on a 102-degree day, bloggers of the St. Louis Cardinals met with John Mozeliak, President of Baseball Operations, Saturday. We were lucky enough to be one of the bloggers invited for the game and Q&A last weekend. Some of the responses by Mozeliak could be very telling of where St. Louis is heading at the trade deadline.
One message that hit home was how the organization has been run and will continue to trend in that direction. St. Louis always has and will be a team built through the farm system. This includes drafting well and developing well.
"We are never going to run from the way we have to operate this team and that is being pipeline driven," said Mozeliak. "We have to draft well, we have to sign well internationally and we have to find players always coming up."
The President of Baseball Operations was quick to share that the organization is the 26th largest market in the MLB even if they operate as a top-10 market. The team has done very well with trades in the last few seasons. The success of signings is still up for debate.
How will they attack the deadline?
Needless to say, the team is going to be cautious at the deadline for many reasons. One, Mozeliak likes his team and the makeup of his team. Two, he knows that they are struggling in areas but is hoping that the guys he signed can still come through at the end of the day. Three, the market is not as enticing as it may seem.
"We have a way of understanding value proposition," said Mozeliak. "It might be different from the way you guys understand it but we use math, try to be as smart about it as possible. It's not like we will win every deal but there is a practical approach to it."
Mozeliak went on to talk about what his team may need and how they have approached it in the past.
"It's pretty clear that this team should try and find some innings," said Mozeliak. "Will it look like how we did it last year where we took two aging veterans that brought some enthusiasm and allowed us to have success? Will we look for something bigger or someone with more control? Who knows."
According to Mozeliak, the market has not yet developed but it is clear that the team needs someone who can pitch more than five innings a week. It will come with a cost on whoever they decide to trade for and they are fully aware of that possibility.
Pujols comes up short
Albert Pujols participated in his fourth Home Run Derby last night and lost in the semifinals to the eventual winner, Juan Soto. Pujols upset the number one seed in the derby, Kyle Schwarber, even though it has come with controversy. It looked as if Pujols was going to beat Soto but that was not the case in the end.
Iconic. pic.twitter.com/0YN2XV9qQV

— St. Louis Cardinals (@Cardinals) July 19, 2022
Pujols hit a total of 35 home runs in the two rounds, just three more than Julio Rodriguez hit in the first round.
What's new with Soto?
Juan Soto has been the name in the news the last few days for declining a 15-year, $440 million contract extension with the Washington Nationals. The team then expressed that they are willing to trade Soto thinking that a contract extension would not be possible. Soto is under team control until the end of 2024.
It seemed as if a Soto trade was inevitable until yesterday when he spoke to the media at the All-Star week festivities. Soto said that he would like to remain in Washington D.C. with the Nationals but said that he feels uncomfortable where he is at.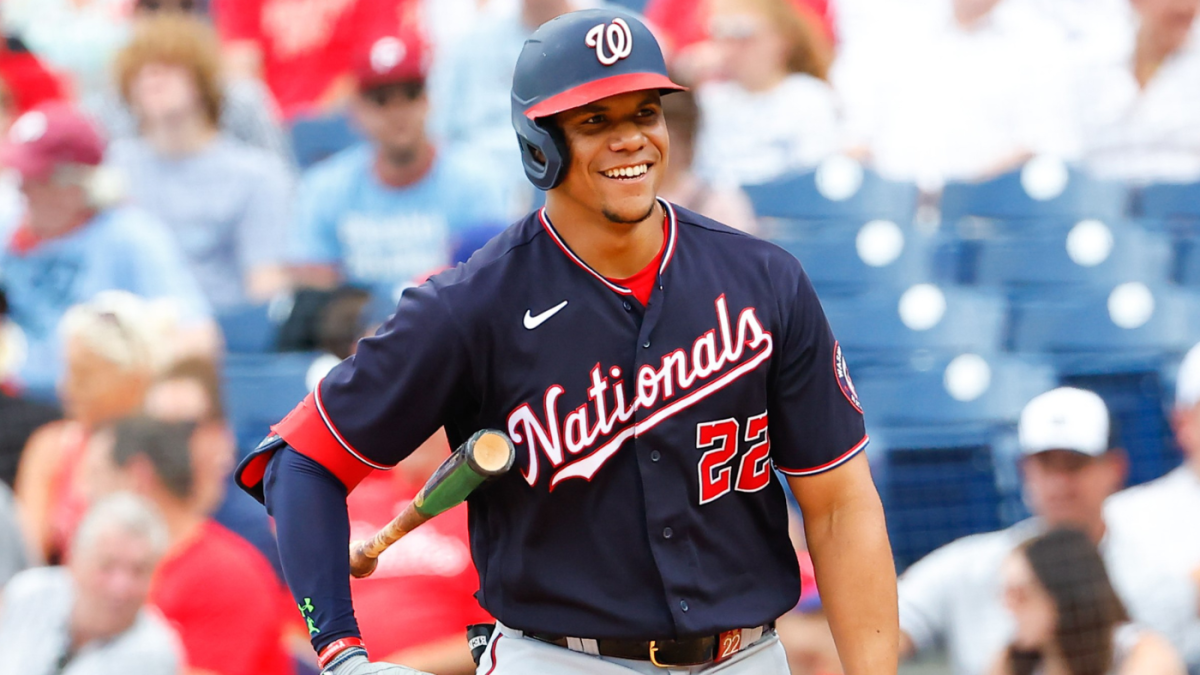 "A couple weeks ago, they were saying they'd never trade me — and now all these things are coming out," Soto said. "It feels really uncomfortable. You don't know what to trust. But at the end of the day, it's out of my hands, with what decision they make."
It is unlikely that St. Louis will make a move for Soto even if they have the resources available to do so. Trading Jordan Walker, Masyn Winn, Matthew Liberatore and Nolan Gorman would go against everything Mozeliak said to us on Saturday. If the Cardinals do somehow land Soto, Pujols did a heck of a job recruiting him during the derby.
The Cardinals are more likely to go with starting pitching as their President of Baseball Operations said.
---
Join our Discord
to leave a question or comment regarding this article. We have sports fans talking betting all day — every day! JOIN THE DISCORD NOW AND QUALIFY FOR PRIZES & BETTING SWAG!
---