Desperate times call for desperate measures but what does that mean for the St. Louis Cardinals? Read below to see the issues the front office faces heading to the trade deadline.
When it rains it pours and right now for the St. Louis Cardinals, it feels like a monsoon. June of 2021 was a very rough portion of the season for the Cardinals. We are six days into July and it is starting to feel like June of 2021. After the loss to the Atlanta Braves on Wednesday night, time is ticking on the Cardinals front office to make a decision on the future of this team.
Andre Pallante had shown signs of positivity as a starter this season and could be a short-term answer. That take has come to a screeching halt after his 3.2 inning performance last night. Pallante surrendered seven runs on 10 hits, including a five-run first inning.
Adam Wainwright spoke this morning that Pallante may have been tipping his pitches which may have made the first inning worse. The issue was resolved between innings which helped for the short run but the damage was done.
With Pallante, Dakota Hudson and Matthew Liberatore struggling, the Cardinals feel as if they are grasping at straws in terms of a starting rotation.
Katie Woo, the St. Louis Cardinals beat writer for The Athletic, listed the team as buyers when it comes to the trade deadline. The only issue is that many teams are not listed as sellers this year. Where do the Cardinals go in the next 27 days before the trade deadline?
Issues faced with the trade market
For starters, there are not a ton of options available for St. Louis. The top names include Frankie Montas, who is currently facing an injury, Madison Bumgarner, Pablo Lopez and Paul Blackburn. The Cardinals may not like what they will have to give up in return for a few of these pitchers.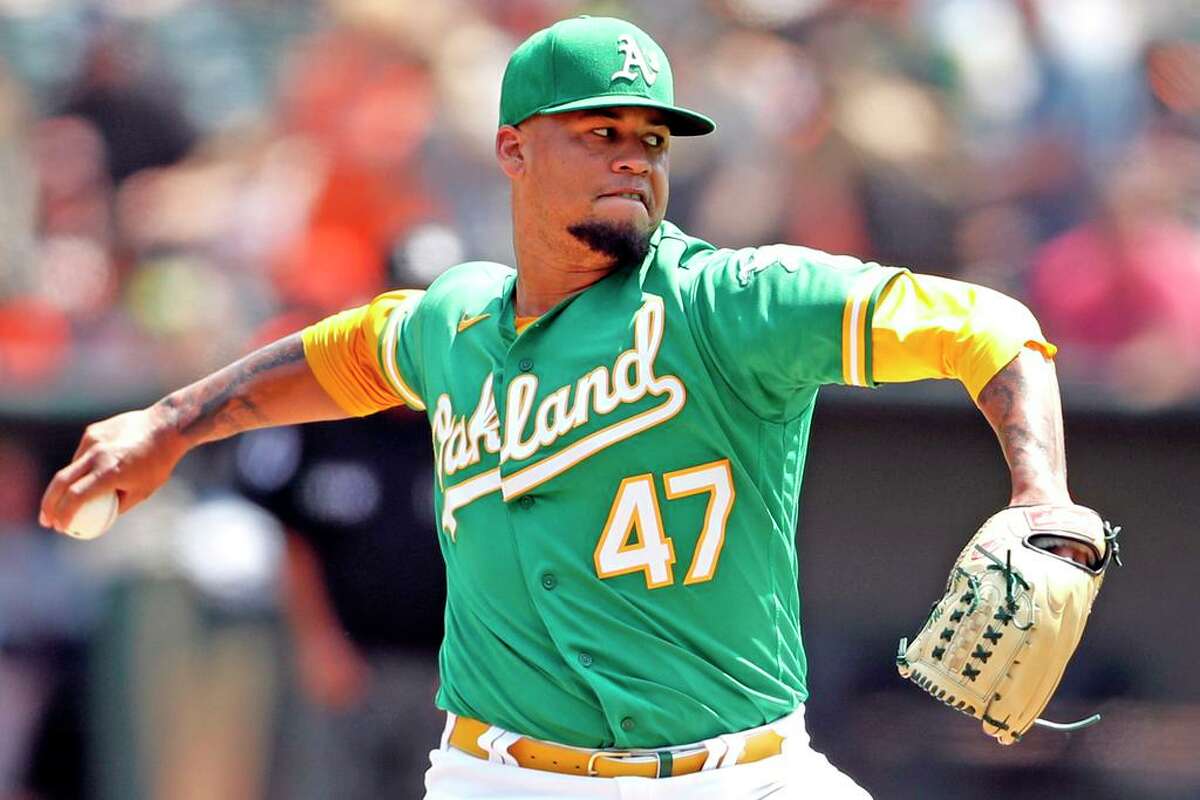 Montas was pulled in his last start due to a possible shoulder injury. That is not what St. Louis wants to deal with, especially after having to deal with Jack Flaherty and Alex Reyes the last few seasons. Montas' record of 3-9 may not look appetizing but fans need to remember that the Oakland Athletics are purposely tanking.
Montas had an MRI done on Tuesday and it showed no structural damage. He received a cortisone shot and is considered day-to-day at this point. He will miss his next start in the rotation and the steps moving forward are unclear at this point for the Oakland pitcher.
Acquiring Bumgarner would require a lot from St. Louis to take him on. Not only would they have to give up quite a few prospects and players but the team has to take on his contract. At the end of the day, Bumgarner has to waive his no-trade clause as well.
The Marlins know that St. Louis is desperate if they are asking for Lopez and that means St. Louis would have to give up a haul for him. This move is much less likely because of what St. Louis would give up in return.
Dealing with what we have
At the end of the day, we need to look at this as a real possibility. With the uncertainty in the trade market, St. Louis may stand still at the deadline. Jack Flaherty is expected to return at some point this season but we have no idea in what capacity. Steven Matz is expected to return to the big league team before the All-Star break.
The thought was to possibly start Matz tomorrow but the team ultimately decided to send him to Memphis. While the team is struggling and needs to find an answer soon, the risk is far greater than the reward of having him throw 60 pitches against Atlanta. Look at what happened to Flaherty when he returned early instead of taking the longer rehab assignment in the minor leagues.
While Matz has been far from stellar this season, maybe he and the team can find lightning in a bottle after the All-Star break.
---
Join our Discord
to leave a question or comment regarding this article. We have sports fans talking betting all day — every day! JOIN THE DISCORD NOW AND QUALIFY FOR PRIZES & BETTING SWAG!
---