The St. Louis Cardinals have made a few roster moves, as they have optioned Paul DeJong to Memphis. Read below to see our article on the moves made today by the front office.
Announced this afternoon by Katie Woo, the Cardinals have optioned Paul DeJong to Memphis, Triple-A. In 77 ABs this season, DeJong was batting .130 with a .417 OPS. DeJong was 2-19 in his latest ABs.
Tommy Edman will stay at second base in the interim with DeJong being optioned. Currently, the Cardinals have selected the contract of Kramer Robertson from Memphis. It will be interesting to see the length of service that Robertson will have with St. Louis.
We have selected the contract of INF Kramer Robertson from Memphis (AAA).

SS Paul DeJong has been optioned to Memphis (AAA).

Robertson will wear number 35. pic.twitter.com/Z9N7iWNIkd

— St. Louis Cardinals (@Cardinals) May 10, 2022
Robertson is a fourth-round selection in the 2017 draft from LSU. He will wear number 35 but will not make his debut this evening. Brendan Donovan will start at shortstop this evening for the Cardinals.
The news has most certainly sent a buzz around the Cardinals team and the city of St. Louis.
This move could open a door for Nolan Gorman to eventually make his MLB debut. If Gorman is able to produce as Juan Yepez has, the Cardinals will be in very good shape. Gorman is batting .307 on the season with 12 home runs and 18 RBIs.
Juan Yepez's 1st MLB home run was CRUSHED! pic.twitter.com/uw8zrzFqSg

— St. Louis Cardinals (@Cardinals) May 8, 2022
The knock against Gorman is the number of strikeouts and the limited number of hits. Gorman has 38 strikeouts on the season to eight walks. That is not ideal but neither is a .130 BA.
And with that, Nolan Gorman leads all of professional baseball with 11 home runs. pic.twitter.com/dAww14Elor

— Memphis Redbirds (@memphisredbirds) April 30, 2022
St. Louis is a bit limited with options currently in the infield. Tommy Edman is moving to shortstop, which has to put Brendan Donovan at second base. Edmundo Sosa is on a rehab assignment in Springfield currently.
Series Preview: Baltimore Orioles vs. St. Louis Cardinals
Tonight is the first of three games between the St. Louis Cardinals and the Baltimore Orioles in the series and for the season. Baltimore is five games below the .500 mark and sit fourth in the AL East standings. The Cardinals are four games above the .500 mark and sit second in the NL Central standings.
This series is a chance for the Cardinals to get healthy offensively and gain ground on Milwaukee who are currently two games ahead of St. Louis.
Previous history between the Cardinals and Orioles
For the first time since 2017, the Cardinals and Orioles will face off against one another. This is also the first trip by Baltimore to St. Louis since the 2003 season. Yes, you read that correctly.
Busch Stadium III has been open for 16 years now and this is the first time that the Baltimore club will visit the "new" stadium. They are the last team to make the trip to St. Louis.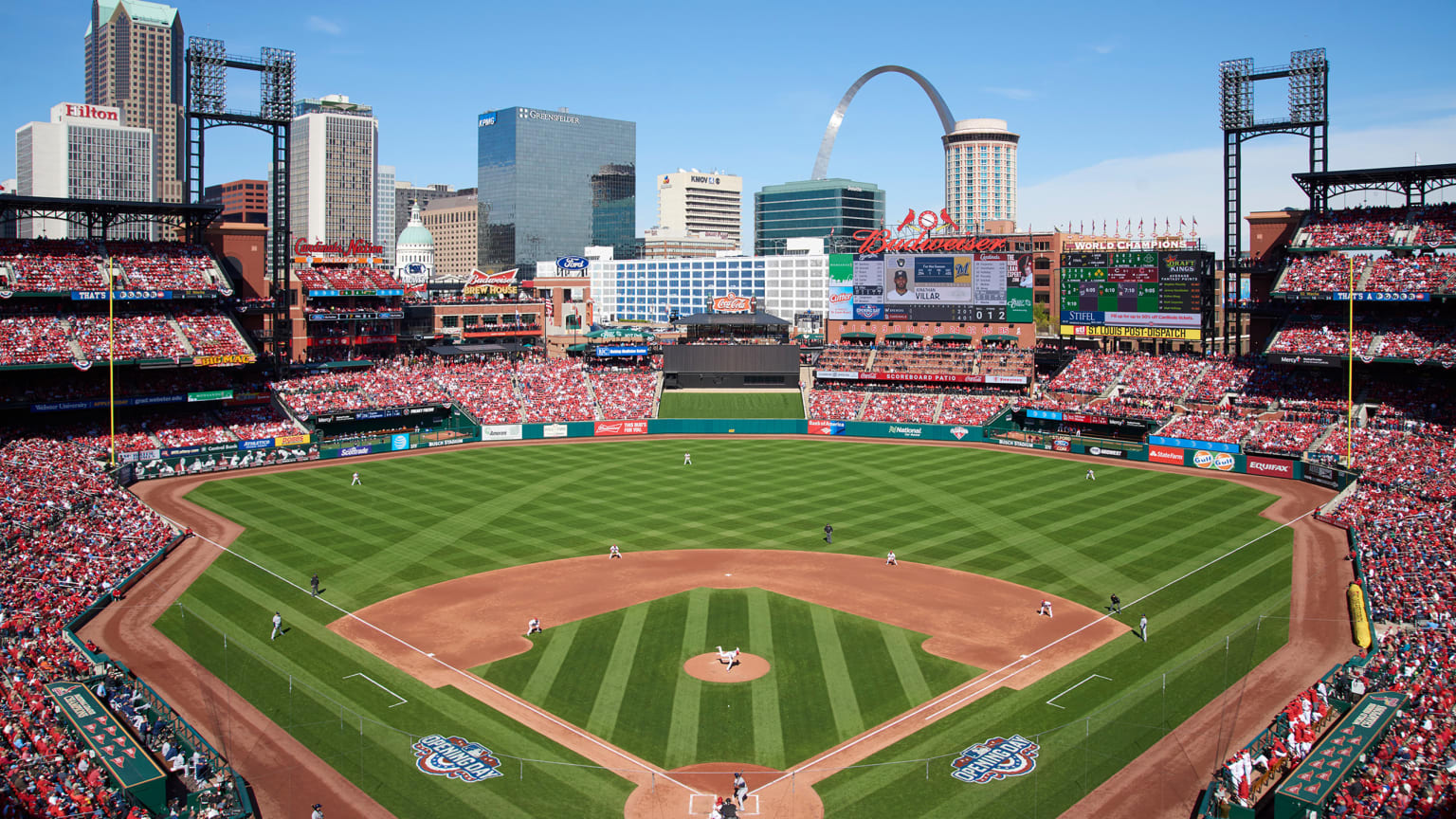 In 2003, Adam Wainwright was a minor leaguer in the Atlanta Braves farm system. Yadier Molina was playing at Double-A Tennessee Smokies. In the 2003 game against the Orioles, Albert Pujols started in left field.
Needless to say, it has been a long time since the Orioles have been to town.
Tonight's game information
We know that Kyle Bradish will be the starting pitcher for the Orioles tonight in the first game. Packy Naughton has been named the starter tonight for St. Louis. This will be his first career MLB start.
The start from Naughton keeps the rotation on schedule and will allow Miles Mikolas to start tomorrow night and Jordan Hicks to pitch in the series finale.
Brendan Donovan is starting at shortstop tonight for the Cardinals. We could see him play quite a bit more and share time with Roberston at shortstop.
Cardinals Starting Lineup
Edman 2B
Goldschmidt 1B
Arenado 3B
Yepez DH
O'Neill LF
Carlson RF
Molina C
Bader CF
Donovan SS
Naughton P
Game lines and odds
Spread: St. Louis -1.5
Money Line: St. Louis -165
Baltimore +145
Over/Under: 8
---
Join our Discord
to leave a question or comment regarding this article. We have sports fans talking betting all day — every day! JOIN THE DISCORD NOW AND QUALIFY FOR PRIZES & BETTING SWAG!
---