The hottest team in hockey plays again tonight, with the St. Louis Blues taking on the Los Angeles Kings.
Blues vs Kings
Coming off a matchup on Saturday evening that the Blues won 7-3, the two teams are set up for another battle this evening. It was a great night for the Blues on Saturday, with it being their home opener there were many festivities set before the game and it was a historic night at the Enterprise Center.
It was a sellout crowd for the home opener of 18,096. Not quite into the standing room only sell out, but very close. Ticket prices are more than doubled this weekend as they are for tonight. The St. Louis fans are excited and happy to have hockey back, so one could expect more of the same tonight.
The Blues are favored by 1.5 goals tonight over the Kings. The total over/under is set at 5.5 goals. If the Blues win tonight it would be the longest winning streak to start the season in franchise history.
Ville Husso Starts In Net For The Blues
Ville Husso starts his season tonight as he will be in net for the St. Louis Blues. The Finnish goaltender has 15 starts in his young career with the big club. In those 15 starts, Husso is 9-6, allowing 49 goals for a 3.21 goals against average. Husso holds a .893 save percentage and has one career shutout.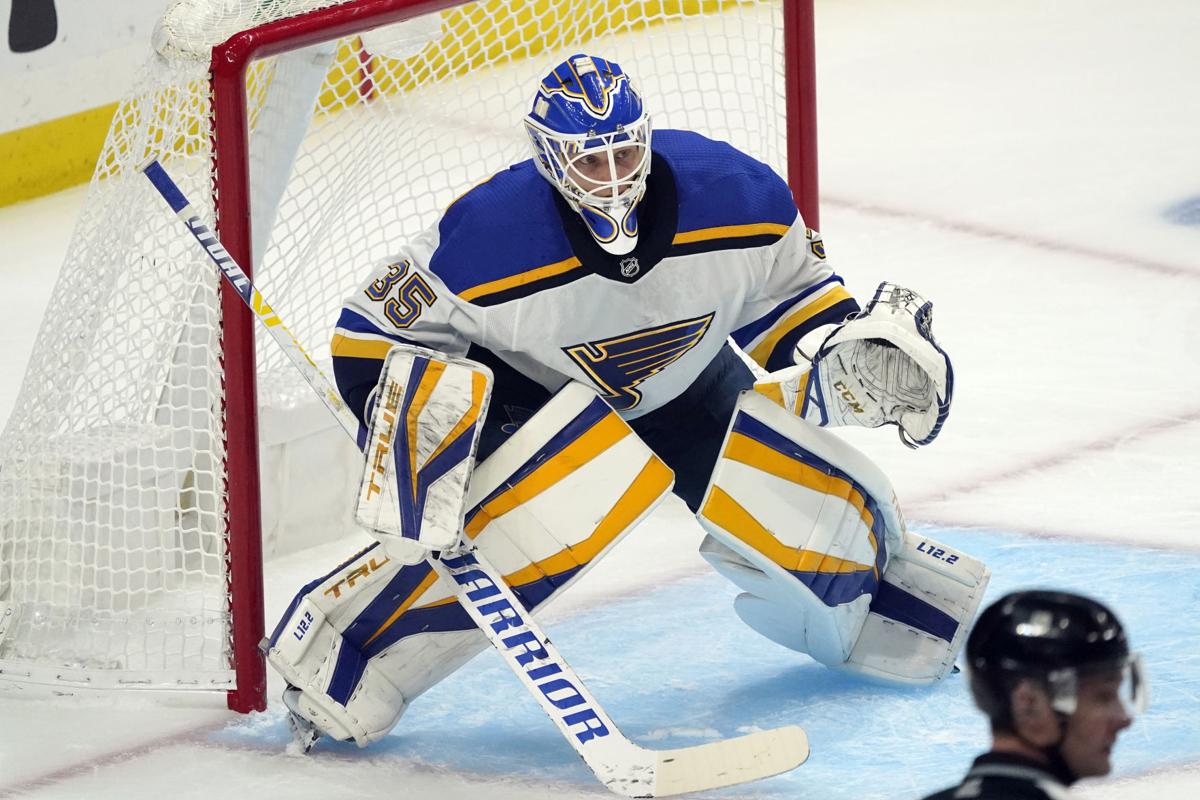 In his young career with the St. Louis Blues, Husso has not seen a lot of action but in his second year as the main backup and in a full season, Husso looks to be a solid backup for the Blues.
Record Night For The Blues
Saturday night's game gave us a hat trick and the first goal in a young NHL career. The veteran David Perron notched his sixth career hat trick against the Kings on Saturday. Perron now has five goals on the season to go along with two assists.
The young rising star of Jake Neighbours scored his first career NHL goal as well to cap off the night. Neighbours is 19 years old and made the team after spending most of the summer with current teammates. Neighbours paid his way for the summer and received the big league contract. During the summer Neighbours stayed with Brayden Schenn at his house, and Schenn was the one who assisted Neighbours first NHL goal. What a moment for those two.
Colten's Bet of the Day
Tonight, I will continue the hot streak and the run of the St. Louis Blues on the money line. The Blues are -170 odds currently. Even with Husso in net to start the season, I need to ride the hot wave of this hockey team. By no means am I a professional gambler, this is just my personal opinion so bet wisely.
Blues vs. Kings Lines and Odds
Spread: St. Louis -1½
Money Line: Blues -170
Kings +150
Over/Under: 5 ½
St. Louis Blues Projected Lineup
Forwards
Kostin – O'Reilly – Perron
Kyrou – Schenn – Buchnevich
Barbashev – Thomas – Tarasenko
Neighbours – Bozak – Neal
Defense
Scandella – Parayko
Krug – Faulk
Walman – Bortuzzo
Goalie
Husso